Courier services at European level
Express One is a company providing courier services on the territory of Bulgaria and abroad. Express One is part of the courier network of Austrian Post in Central and Eastern Europe.
The courier companies from the Austrian Post Group operate with over 40 sorting and 190 operational centers an on the territories of Bulgaria, Slovakia, Hungary, Croatia, Serbia, Montenegro, Bosnia and Herzegovina and Turkey. More than 7,500 couriers deliver over 230 million packages a year to corporate and private recipients.
Express One BG is also part of the European parcel and pallet transport network Eurodis, which operates in 36 countries throughout Europe.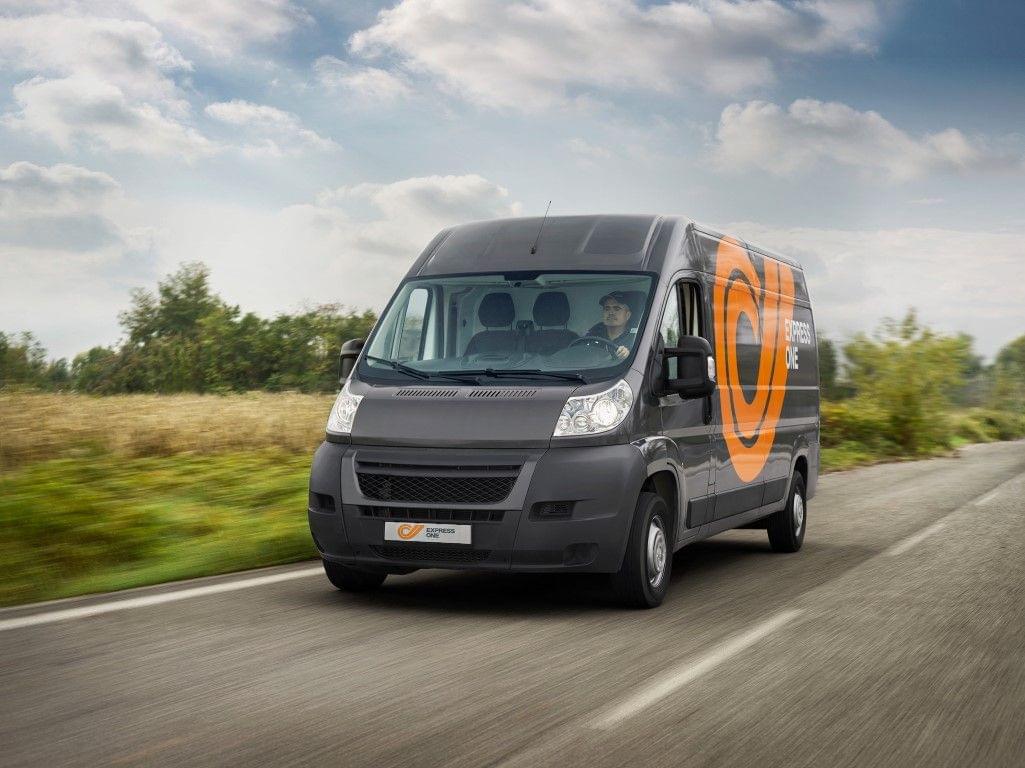 Customer orientation
Everything we do is for our customers.
We treat our clients the way we want to be treated: with kindness, understanding and competence. We are here for our customers - first and foremost.
We set standards for quality of work and customer orientation. We take customer criticism seriously and see it as an opportunity for improvement.
We make and always keep clear commitments to serve our customers. We design our products and services so that they are customer-oriented, simple and easy to understand.
We focus on the future
Our actions are characterised by efficiency, fair competition and sustainability.
We protect the future of our company as an important employer and service provider in the country, taking care of the economic efficiency and sustainability of the company. We take advantage of new technologies to create added value.
We act in a way that we achieve results and secure our market position. We act efficiently and use our resources sparingly and rationally. Our approach is long-term. We ensure our market position through targeted application of ideas and innovations.
Levels of competition are constantly increasing. We meet this challenge by optimising our processes, introducing new products and constantly increasing our efficiency. We are committed to adhering to the rules of fair competition and rejecting unfair competition practices.
We are all part of Express One
Openness, honesty and respect for each person are the basis for our daily actions.
We care about openness in communication, respect and gratitude. We all stand behind the decisions made and implement them together. Our managers serve as role models for our employees. We provide orientation and work to create teams composed of the best members who ensure the achievement of our goals. We are open to the needs and feedback of our employees.
We respect all people and do not differentiate between ages, gender, race, religion, disability, sexual orientation and origin. We value the right of every person to exercise personally and professionally. We do not tolerate discrimination in any form or for any reason.
Our employees are the basis for the success and quality of our company. The image of Express One in society is formed not least by the actions of our employees. Each of us contributes to and transmits this image through our personality, presentation and behavior.
We want to be perceived as a reliable partner by our customers, shareholders, business partners and employees, as well as by public authorities, institutions and the general public.
Company history
2006
M&BM Express was founded as a provider of non-universal postal services
2011
Building a network for courier services
2012
Austrian Post AG buys 26% of the company's shares
2013
Austrian Post AG increases its shares to 51%
2014
Austrian Post AG increases its shares to 76%
2017
Launch of international services and full integration in the Eurodis network
2019
The share of courier services increased to 40% of the company's turnover
2020
Separation of the Courier Services Unit under the new Express One brand